Your print management information system is the backbone of your print operation, which means you need the most modern and reliable technology to power your workflows if you want your growth and profitability to continue trending upward. Systems that can't keep up with industry advancements or fail to accommodate your new lines of business likely won't be able to serve you in the long run. Can you count on your current solution to take your success even further? Or is it time to look into a new MIS?
This can be a daunting consideration. Not only is implementing a new MIS a huge monetary investment, but reimagining the way you operate is also incredibly time-consuming. You've survived this long with the way things are; is an MIS upgrade really necessary?
Here are five big signs that point to yes:
1. Your current MIS solution is no longer being supported or developed.
To stay competitive and thrive long-term, your business needs to be agile enough to adapt to industry changes and advancements, which means your MIS has to be too. The longevity of your operation cannot depend on a system with a near-term lifespan.
If your MIS is no longer being maintained or developed, you will outgrow it. Software bugs will hinder system performance. Over time, the outdated technology will not be equipped to keep up with your growing business demands. You need to look for a solution from a vendor that stays ahead of the innovation curve and shares your vision for long-term success.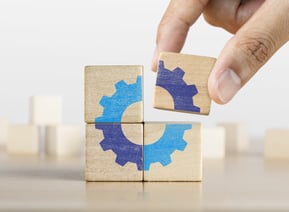 2. Your current MIS lacks a key integration point.
If any part of your operation can't connect to your current MIS, this is a huge sign to look for a new system. Three areas in which we commonly see disconnect include web-to-print, mail management automation and sales tax management automation. If your MIS requires you to build a significant workaround to accommodate any major integration points like these, it's time to seek out a new solution, as the lack of connection can cost you money, operational efficiency and business transparency.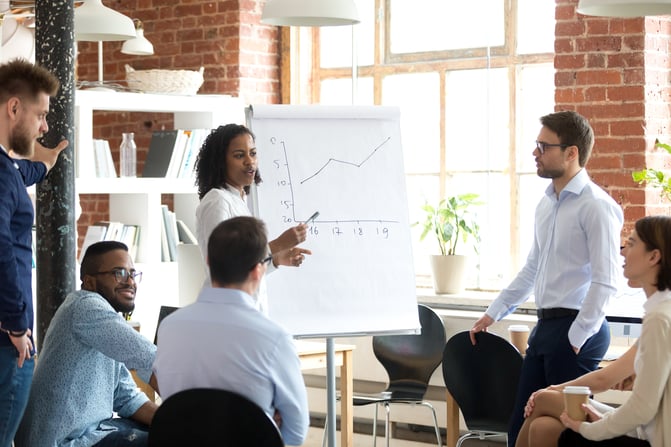 3. Your system is unable to support your business expansion.
If you've added new lines of business that can't be supported by your current MIS, you need a new solution that can take on all your enterprise's requirements.
For example, if you've recently acquired a new facility through a merger, will your current MIS enable you to manage financial reporting for both facilities under one platform? Or will you have to cobble together several solutions to get the monthly and annual reporting you need? The right MIS should be adaptable enough to handle any complexities of your business requirements as they change.
4. Your current platform has aged and no longer matches your business approach or needs.
Sometimes an MIS vendor just doesn't innovate as quickly as your business or industry. If your new employees struggle with using your aging platform because the technology just doesn't meet modern standards of doing business, or the system interface is no longer user-friendly, it's time to switch to a better, more up-to-date solution.
5. You're relying on a system with a single point of failure.
Many printers start out using a home-grown, internally developed solution to manage their operation. However, in many of these instances, the person who developed the system is the only one with comprehensive knowledge of how the system works. That's known as a "single point of failure."
To be set up for business longevity, you need a sustainable solution that gives your entire team complete visibility into your operation. If you are still relying on an owner's or tenured employee's knowledge of how things work, we recommend doing an evaluation of your staff. It's vital to capture the tribal knowledge of any long term employees who may be outgrowing their roles and potentially leaving your organization within the next two to three years. You can channel their expertise into setting up a comprehensive new MIS that can provide you with full operational transparency, no matter who comes and goes.
Identify your MIS-match
Without the right MIS in place, your business growth will stall. Don't settle for a mismatched MIS. Now is the time to evaluate your current system for functional gaps or points of failure and make plans for the future. Any system that lacks the adaptability, flexibility and up-to-date technology you need to maximize operational efficiency, accommodate business expansion and serve customers to the best of your abilities should be traded for a better fit.
Want to see if Avanti is the right match for you? Chat with a specialist to see how our Slingshot print MIS could fit into your workflows.