If you have recently implemented Avanti Slingshot with the core modules that are built into the solution for every user, you have all the basics for an end-to-end workflow automation solution. The core modules are also all you need, other than an integration license, to link Avanti to other specialized automation solutions, including RICOH ProcessDirector™. But those core modules are just the tip of the iceberg when it comes to empowering your workflow and decision-making.
Make Better Business Decisions with Data
Powerful tools included in Avanti Slingshot's advanced modules make analyzing data simpler and more effective. When coupled with RICOH ProcessDirector, those modules bring even more information into view while eliminating manual information gathering and transfer. With the right data at your fingertips, you can uncover which products are most profitable and should be pursued more often, determining when it may be time to revisit customer contracts and SLAs to reflect true costs and more accurately project future sales growth and make decisions about how to support your company's future opportunities.
Avanti Slingshot's complete line-up includes more than a dozen advanced modules to extend and enhance its end-to-end print workflow automation. The three outlined here are especially valuable for their insights into customer-level and job-level data when coupled with the data collection capabilities of RICOH ProcessDirector.
1. Billing & Accounts Receivable
Avanti Slingshot's Accounts Receivables functionality allows you to leverage cost-based reporting, linking your revenues to their related costs to provide you with analysis data that ensures your business operates within your desired margins. This type of granular data is essential to making business decisions in an environment where costs may change frequently based on availability of materials or labor changes.
To maximize the cost-based reporting potential of Avanti Slingshot, consider linking your print MIS to a production automation solution with strong data-collection capabilities, such as RICOH ProcessDirector. The data being fed back into Avanti from RICOH ProcessDirector allows you to see both overall and job-level actual costs, which can then easily be compared to estimated and budgeted costs for analysis of business performance.
2. Customer Relationship Management (CRM)
Take that job-level information further by consolidating all data about jobs from each customer into a single-source of information that can be accessed by customer service representatives (CSRs), the sales team and other decision-makers. This view of individual and consolidated job data for each customer allows you to identify your most profitable customers for targeted sales and marketing campaigns, determine when contracts or SLAs may need to be updated based on actual costs and provide more accurate sales forecasting for future decision-making.
The data included in Avanti's CRM dashboard also empowers your staff to improve customer experience with quicker responses to questions about job status, billing and more.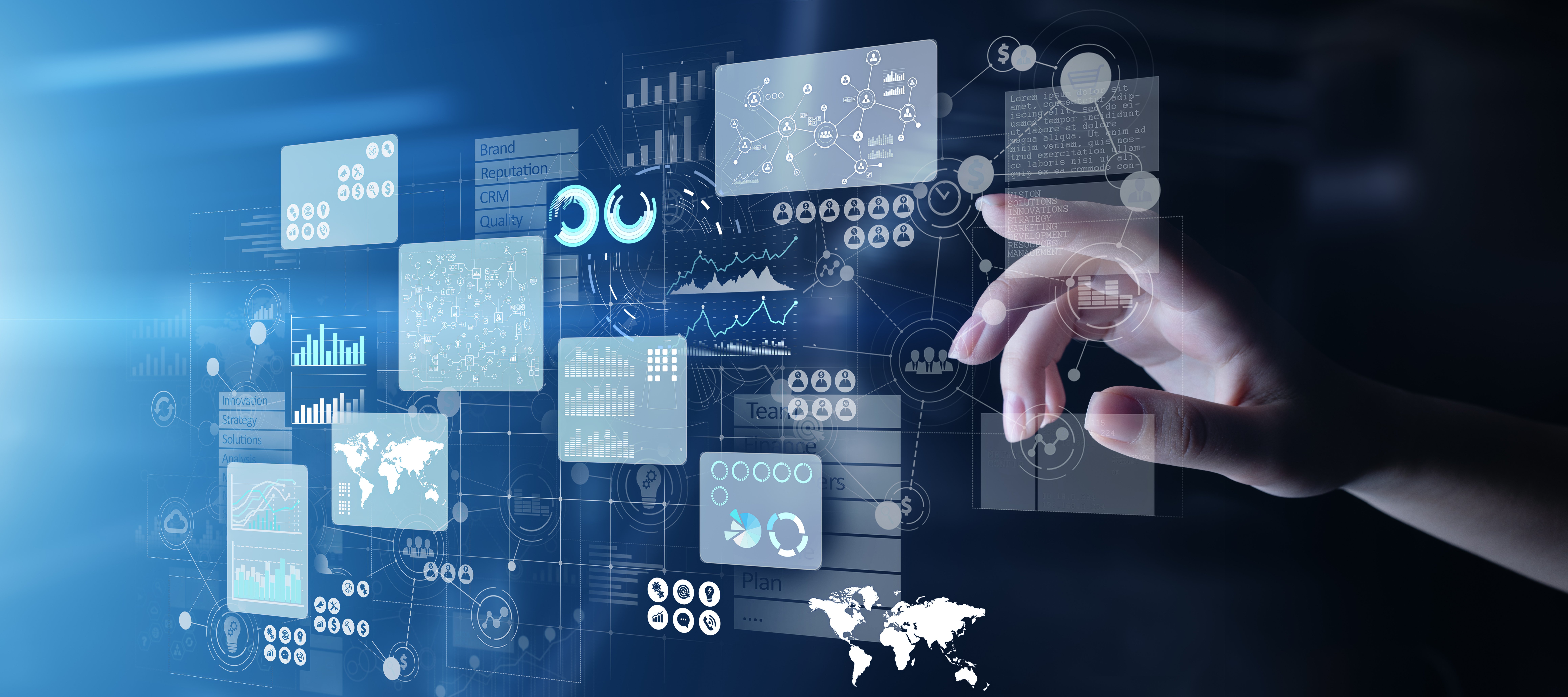 3. Executive Dashboards
Avanti Slingshot's core modules include multiple standard reports for job tracking, costs and efficiency analytics, but adding on the executive dashboard module provides greater flexibility in who can access information and when. The dashboard provides real-time notification functionality (including job status updates each time production milestones are met in automation workflows within RICOH ProcessDirector) to help you manage your business better.
Dashboards can be built for multiple roles within the company, from the president/owner to CSRs or production managers, allowing each to immediately access the information most relevant to their jobs with a customizable Graphic User Interface (GUI). Avanti's executive dashboard module can take your oversight and analysis from a whole-picture view of multiple areas of the company to hyper-focused analysis of KPIs that drill down to document-level data if necessary.
Together, these advanced modules provide a stronger view of essential data that can drive your business decisions in pursuing opportunities for growth and efficiency, especially when combined with the data collection capabilities of the RICOH ProcessDirector production automation software. Learn more about the combined power of these print automation solutions in our latest eBook: Better Together: Avanti Slingshot® + RICOH ProcessDirector™ (Two-Way Data Integration for Greater Control and Visibility). If you want more information about how your print workflows and business system would benefit from the data collection and analysis features of these modules, chat with a print workflow specialist or request a free workflow evaluation.