Avanti Spotlight: Meet Customer Experience Specialist Shayma Ivanko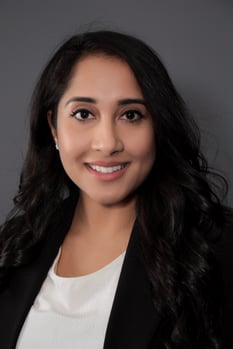 As a customer experience specialist, Shayma Ivanko's job is all about assisting customers. She thrives on connecting Avanti
Slingshot customers to the answers they need to make the most of their MIS, which could include directly guiding them with her own product knowledge, remote testing their systems to diagnose problems, or passing information and questions on to other departments to get the answers needed. Along with serving as a customer experience specialist for the last 2.5 years, she is also a project manager guiding teams that help new customers implement Avanti Slingshot through the onboarding process until they go live.
We asked Shayma a few questions about what keeps her going, both at work and outside the job.
Work
What was your first job?
My very first job was as a telemarketing call center representative in high school, but my first full-time position in the print industry was as a customer service representative for a book manufacturer, which transitioned into serving as a project manager there.
Who or what inspired you to pursue the career you have today?
When I was in high school, I saw a flyer for a program at Ryerson University that was intriguing to me. It was for a graphic communications management program. The program involved many different areas including marketing, graphic arts, and print and project management. I thought this would be a great opportunity to explore different windows while getting my bachelor's degree. I graduated with a Bachelor of Technology degree in graphic communications management, which also required an internship with a business in the print industry.
What part of your job do you enjoy most?
I have always been in customer service. I like dealing with my customers, and I like the relationship I have with them, being able to provide them solutions and knowing that they are happy with what they have purchased.
How would you describe your job to a bunch of 5-year-olds?
I help people find answers when they have questions. I also keep their projects on track, and I make sure people are doing what they should be doing.
What is the best advice you've received about your line of work?
When there is an issue with a customer, don't take it personally. Typically, they are frustrated at the situation, not at you.
What is the best advice you would pass on to someone just starting a career?
Take every opportunity to learn; don't get too comfortable where you are currently. Always look to be challenged so you don't become bored.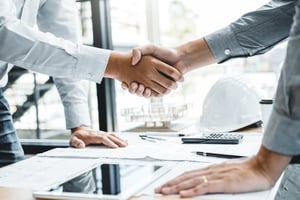 Describe a tough issue that a customer was having and how you were able to resolve it for them.
There are always tough issues that arise with our job, but no matter the situation, I use the LEAP technique. I listen, empathize, ask and paraphrase. Sometimes customers just want to know they are being heard and that we are looking for ways to provide a solution. Avanti is committed to hearing customer feedback and using it for continual improvement of Slingshot to meet the needs of the print industry.
Why do you do what you do?
I enjoy assisting others, and I am a people person. I have enjoyed project management since I was in school because I am a planner, and I enjoy keeping track of things.
Life and Fun
Do you have a pet? What is he like?
We have a cat that we brought over from Croatia—my husband is from there. His name is Sky, and he is very independent but loving.
What talent or hobby do you have that would surprise people?
I am a dancer. I used to perform and compete in traditional cultural dance, Bollywood and even hip-hop.
What are you currently watching and reading?
I am reading Homo Deus: A Brief History of Tomorrow. It is by Yuval Noah Harari. It is a non-fiction book and continuation from his book Sapiens: A Brief History of Mankind. I am currently watching "The Handmaid's Tale."
What is one ingredient you use most when cooking?
I'm not a fan of cooking but when I do cook, I always add garlic.
What is something that made you smile or laugh in the last few days?
Spending time with close friends and eating great tasting food.
Do you have a personal motto you would like to share?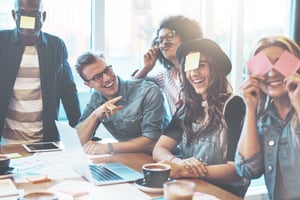 Something I try to live by is to "live in the present." It means not to worry about what is to come—instead enjoy what is going on currently and what you have now. I'm noticing life is so short and can be taken anytime, any moment, so it's not worth it to stress the little stuff.
Shayma is one of the customer experience specialists who connects Avanti Slingshot customers with the answers and assistance needed to make the most of their product. Reach out to our team through the Avanti Support Portal or directly through email or chat. The Avanti Support Portal also includes access to a User Community of peers who provide additional feedback, support and ideas. Learn more about the Avanti Support Portal by downloading our interactive guide: Grow Your Avanti Know-How in the Support Portal.