Six or seven months ago, the threat of COVID-19 still seemed abstract. Entire regions of China were shut down to contain the virus' spread, but that reality was still far-removed from day-to-day life in North America. Now, we're closing out a summer unlike any in recent memory: festivals and concerts have been cancelled, far flung summer vacations are off the itinerary, and the return to school is happening virtually in many locations.
Guidelines from the Center for Disease Control (CDC) include the best practices necessary to slow transmission of the virus and keep our population healthy. But when you look at these guidelines through the lens of the print shop, there are lessons to be learned to help businesses stay healthy in these unprecedented times.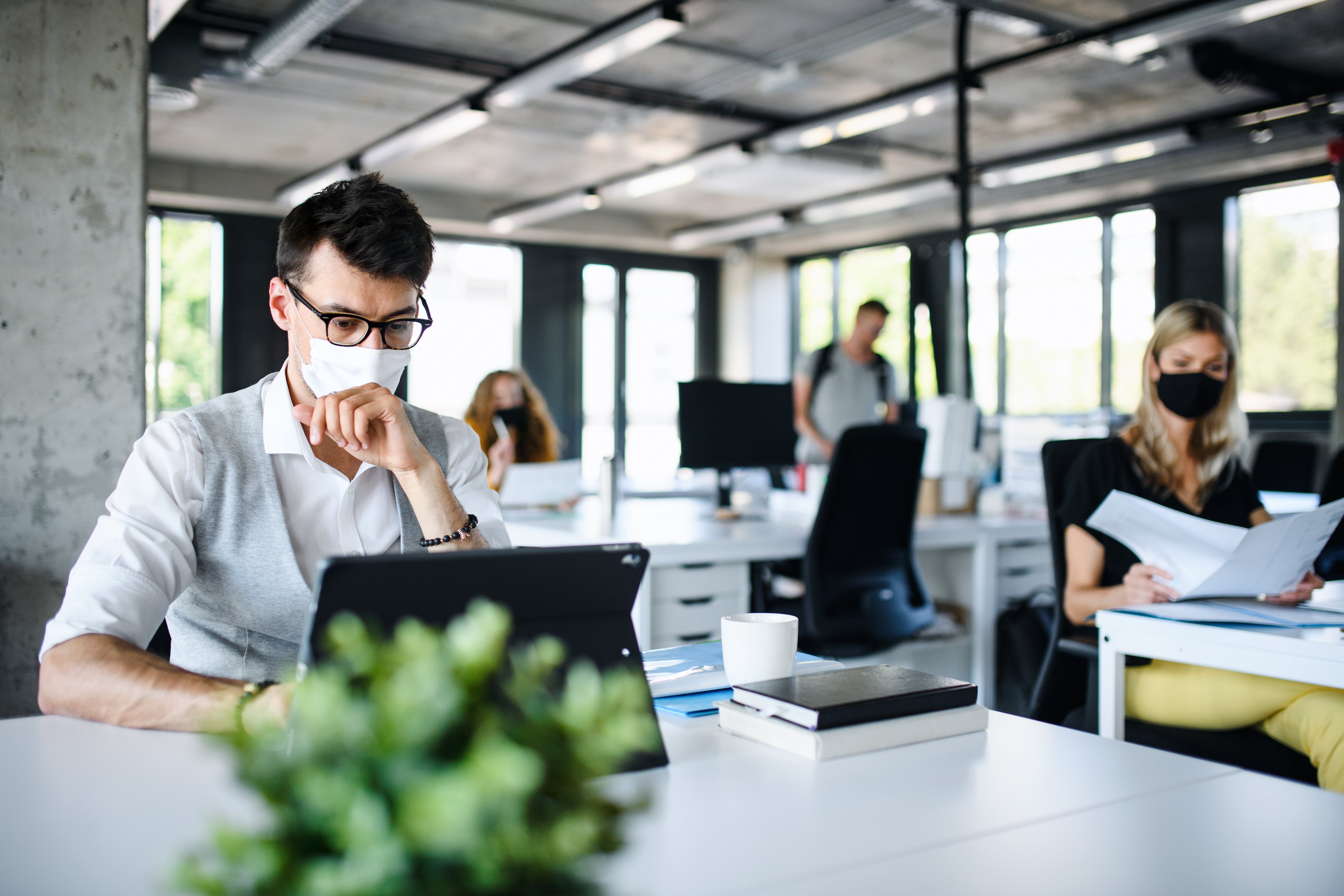 CDC Tip 1: Avoid Close Contact
The CDC suggests that keeping your distance — six feet, to be precise — is an important tactic to reduce the spread of the coronavirus. In your print shop, it's likely that your staff have become hyper aware of just how often they end up in close quarters to discuss a job or pass on a project from one stage to the next. This practice isn't just bad news on the COVID-prevention front; it also spells trouble for your print shop's profitability.
Even without the threat of COVID-19 infections, having staff in close proximity can be a symptom of an illness within your shop: an over-reliance on manual processes, islands of automation, and breakpoints in your workflows. The best way to determine a diagnosis? Take the time to complete a workflow audit (you can find out more about what that entails in our blog post, The 3 Things You Need to Know to Deliver an ROI with Print MIS Based on the Experience of Real Print Shops). One of our automation experts can help you get started with a complimentary workflow assessment for your print shop.
If your print shop doesn't have an end-to-end automation solution in place, chances are you'll be astounded at just how many manual touches each job requires from order submission to final delivery. A JDF-certified Print MIS can help to dramatically streamline project workflows within your shop. It creates a unified system where data flows from one software to the next, so your staff don't have to ferry job details to each other.
Eliminating unnecessary manual touchpoints makes it easier for your staff to avoid close contact, in keeping with CDC recommendations. It also gets more jobs through your shop faster, to drive more profitable operations. Win-win.
CDC Tip 2: Monitor Your Health Daily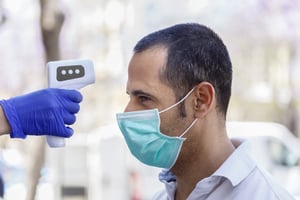 The CDC cautions individuals to be alert for symptoms as they conduct their day-to-day business: fever, cough, shortness of breath and other signs of COVID-19 can appear at any time. So too, in the print shop.
The reality is, margins are under more pressure than ever thanks to tight paper markets, excess capacity and rising tariffs. Plus, results from the latest NAPCO Research/PRINTING United Alliance COVID-19 Print Business Indicators Program suggests that even though print volumes are starting to recover from the depths of decline experienced in March and April, activity is still down. When times are tough, it's especially important to make sure you have your finger on the pulse of your operations.
But how do you monitor the health of your business when data lives in different systems? And how do you turn that data into actionable insight? If you have to chase down different data points and then manually analyze the information, chances are you're not monitoring your business performance as often — and as closely — as you should.
Just as Print MIS streamlines workflows, it does the same for data collection and analysis. Pertinent data points flow from disparate systems into the Print MIS and can then be synthesized into powerful dashboards that call out areas of profitability and loss, provide visibility into your sales and production pipelines, and allow you to observe historical performance trends. Avanti Slingshot's web-based architecture lets you access these insights from anywhere, on any device — so you don't need to be in the office to attend to the health of the business.
Putting Safety Measures into Print Shop Practice
Whether you've already implemented Print MIS, or if you're just beginning to investigate whether a solution like Avanti Slingshot is right for your business, there's really no better time to give your print shop a health check.
Chances are, you're seeing the same trends reported by the NAPCO Research/PRINTING United Alliance play out in your own print shop. While decreased volumes are not good news for your bottom line, it does afford you the opportunity to assess your business operations and implement fixes without impacting project turn times. And as print volumes resume, improvements made during the downturn will position your shop for a healthy recovery.
If you have a Print MIS in place, audit your existing processes and investigate if there are any outstanding islands of automation or manual breakpoints within your workflows (if you're wondering where to focus, our Ten Time-Consuming Tasks You Should Automate Now! eBook can point you in the right direction). Evaluate the reporting you have and determine if it's delivering the business intelligence insights you need to set a data-driven strategy for business growth.
If you're still investigating Print MIS, making a decision to move forward will allow you to implement the COVID safety measures that pay off for print shops. Our How to Buy a Print MIS eBook breaks down the process for you in easy-to-manage steps so you can move forward confidently and efficiently.
Navigating the COVID-19 pandemic has fundamentally changed how many businesses operate and caused print shops to think differently about their futures. I encourage you to download our latest trend sheet, A First Step to Recovery for the Printing Industry, which dives into three of the key recovery strategies that can help print shops realize substantial profitability gains into 2021 and beyond. Coronavirus is not what anyone was expecting at the start of 2020; but with some ingenuity and hard work, we can use this opportunity to transform our businesses for the better and set the stage for a productive and profitable future.